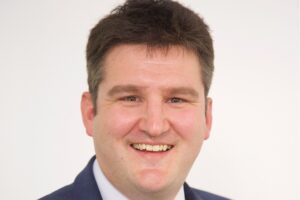 Essex is home to around 75,000 businesses. They offer and protect over 700,000 jobs, contributing to prosperity and wellbeing across the county.
Our mission to Level Up the economy relies on creating an even stronger business community. We want to increase the number of businesses per head and create opportunities for them to grow.
Strengthening the business landscape will also help to achieve the targets set out in our Sector Development Strategy. This document identifies five key sectors we need to foster in order to build a strong economy.
The strategy recognises the importance of supporting small and micro enterprises, which dominate many of our key growth sectors. We understand growth can be challenging for these businesses, who are often time and resource constrained. That's why we've launched a number of support services – open to businesses of all shapes and sizes – to enable our economy to thrive and innovate.
I thought it was particularly important to highlight these service as we approach World Entrepreneurs' Day on Monday 21 August. Essex is a supremely entrepreneurial county and it's important we celebrate the role of our county's entrepreneurs in driving economic growth and job creation.
Backing Essex Business
Backing Essex Business helps businesses to grow through advice, training and access to finance.
We have funded the support service for the past three years. Delivered by Let's Do Business Group, it has already supported 844 Essex businesses. This includes enterprises in fashion, hospitality, logistics and technology.
Businesses can access 12 hours of free, impartial and bespoke advice. Additional support includes mentoring, training, workshops and networking events. You can explore the full range of services on the Backing Essex Business website.
BEST Growth Hub
The Business Essex, Southend and Thurrock (BEST) Growth Hub has dealt with over 6,500 enquiries from local businesses since opening in 2015. It has offered free and impartial business advice, signposting and information to help organisations navigate the complex landscape of business support.
After temporarily closing earlier this year, we are thrilled to announce a new delivery contract with Colbea. Drawing upon their track record of supporting local businesses, Colbea will continue to offer tailored and impartial advice until 31 March 2024.
If you need support in launching or growing your business, you can find the full range of services available on the BEST Growth Hub website.
Innovation and investment readiness service
Innovation isn't just for technology companies – it's simply about doing things differently. It can be applied to people, products and services, and any business can innovate, regardless of size, location or sector.
We're thrilled to be working with PA Consulting to deliver a new innovation and investment readiness service. PA Consulting are global ingenuity experts, with a long history of boosting innovation in both the private and public sector.
The programme will help business understand how to apply innovation. It will also empower them to apply for innovation funding and future-proof their business. Participants will take part in interactive sessions, attend an in-person innovation day and connect with innovation experts.
Complete the short registration form to express your interest in this exciting opportunity.
The ability to accelerate business support services
We are working with our partners to seek a Devolution Deal for Greater Essex. This would enable us to have a more empowered role in integrating, overseeing and promoting business support services.
Such a deal would help us to develop a more streamlined business support landscape. We could also exercise greater power over how and where funds are spent, ensuring they contribute towards local growth.
A Devolution Deal would also unlock funding for green growth and innovation. It would help to bolster skills for a net-zero economy and turn Greater Essex into a testbed for green technology. The deal would enable us to develop tailored innovation interventions, targeting local spends towards productive growth that generates higher inward investment.
A stronger relationship with UK Research and Innovation (UKRI), for example, would help us to identify local opportunities and pilot new approaches. UKRI is the national funding agency investing in science and research in the UK. Fostering such partnerships would enable us to embed innovation services as part of our growing business support ecosystem.
Discover support for your business
Essex is already a fantastic place to do business, but we are working hard to provide firms with the support they need to grow and prosper.
Whether your business is just starting out or looking for ways to grow, I would encourage you to visit our support web pages.
As well as advice from the Council, you can explore the full range of support from our partners. There is also a comprehensive list of funding options to boost your business.