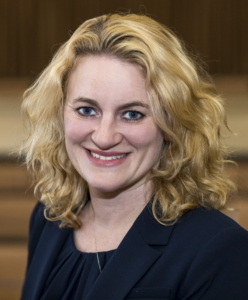 A blog by Cllr Louise McKinlay, Deputy Leader and Cabinet Member for Community, Equality, Partnerships and Performance
No one in Essex, or anywhere for that matter should feel unsafe when in public.
Essex is a safe county, but do you feel safe?
In April I set up the Safety Advisory Group to address this very question.
At the time, following the tragic murder of Sarah Everard, a spotlight was shone on women's safety and a national conversation began about public safety in general.
When I set up the SAG, I wanted it to be a beacon of change, something that sparked the conversation about public safety at a county level and brought about real, tangible change and action.
There is no quick fix or easy solution, it will take time, but it is something we are committed to.
So that we can begin to bring about real change, we need to know where to dedicate our time and resource. To make sure this is going to where it is most needed, we are launching a residents' survey in a few weeks, where we will be asking a series of questions to gain a better understanding.
The survey focuses on public safety and attitudes towards women in society.
It is initially being sent via our residents panel and to the local Universities, but it is open to everyone wanting to respond. This survey isn't just a listening exercise. Every piece of feedback we receive will be carefully considered by us and partners, and action and change will come about as a result of the findings.
If you would like to take part, please do sign up to the resident panel and you will be sent the survey to complete.
I look forward to sharing the findings with you.
To sign up to the residents panel please visit the website.