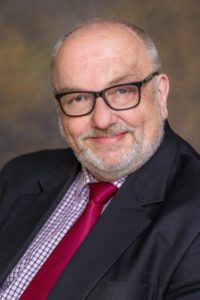 We remain as committed as ever to working with our partners, including the Essex Family Forum, to drive forward improvements in the experience and outcomes of children and young people. We have been able to demonstrate that we are already successfully addressing the weaknesses identified by the local area SEND inspection in 2019 when we were revisited in May last year. However, immediately following the publication of the outcome letter, we demonstrated our renewed commitment and acknowledgement that many children and young people are not yet experiencing those improvements.
At the end of 2022 we published the Essex SEND Strategy which will underpin those improvements and enable us to hold ourselves accountable. In 2023 we will further develop the action plan to deliver this strategy and build on the work already underway including:
Further capital investment in Essex special schools, including new provision at Harlow Fields School and improvements at Castledon School in Wickford and Cedar Hall School in Benfleet.
The development of more specialist provision in mainstream schools to support children and young people closer to where they live.
The long-awaited new school - Hawthorns in Chelmsford – which is now open for children and young people with autism.
The new Greenwell School for children and young people with social, emotional and mental health needs in Harlow later in the year.
Developing a plan to address the current pressures on our special school places, focusing on how we maximise the capacity we have and identify how and where we may need to expand special and mainstream provision.
Maximising the use of the High Needs Block funding we receive from the Government to enable strategic investment in the SEND system. This year we will receive an additional £23.4million for support at an individual pupil level funding, workforce recruitment, retention and development, the development of earlier support and ensuring that we have a sustainable SEND financial base for the future.
Bringing together the work we have done on the Inclusion Framework and Ordinarily Available provision to support mainstream schools in delivering a truly inclusive system across the county.
Our ambitions for children and young people with SEND are high and matched by our investment, both financially and through the prioritisation of work happening as part of our wider SEND improvement journey. I look forward to continuing this work and listening carefully to parents, carers, families, children and young people so we can be sure that our work is having the intended positive impact.