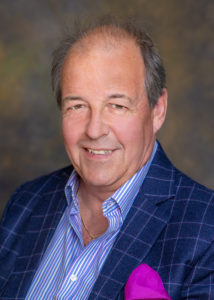 Suicide might feel like an intimidating topic to talk about, but it is an important one for that reason. Sadly, a life is lost through suicide every two hours in the UK and suicidal thoughts affect thousands of adults and children every single day. This will rightly shock you, as it did me – but it only serves to emphasise why it is so important that I talk about it.
Reducing the stigma around the topic of suicide can save lives. However, the topic understandably feels daunting. We may worry that if we talk about it with someone who is having suicidal thoughts, it may make them more likely to act. But there is evidence to suggest that talking about suicide with someone you are concerned about is in fact helpful. Having a conversation about suicide won't lead to people acting on it, but not talking about it might.
There is support available to help you approach this conversation with someone you may be worried about. If you have yet to do so, I would encourage you to do the free training from the Zero Suicide Alliance. This will help you to identify the signs someone – whether they are an adult or child - might be experiencing suicidal thoughts and behaviour. It will also help you to feel more comfortable speaking about suicide in a supportive manner and to know where to signpost someone who is struggling.  This training is online, so if you are having to work from home, why not use some of your commuting time to access the system.
I am very clear that one suicide is too many. However, achieving our target of zero suicides in Essex cannot be done by one organisation alone. It is vital that we and our partners continue to take action together, as accountable organisations in Essex.
This week we are supporting the launch of a countywide campaign - 'Creating hope through light'- led by Mind and the Mid & South Essex Health & Care Partnership. I am pleased to have seen so many local organisations pledge their support by lighting their buildings green - the colour for suicide prevention. We will continue to build on this momentum as we head through the winter months, which we know can be a difficult time for lots of people.
There are many reasons why people believe suicide is their only option and the facts and figures are a stark wake up call for us all. While having conversations around suicide are vital, we must also look at how and where we can intervene before someone even gets to the stage where they might be considering it. It is important that we ensure the right mental health and wellbeing support is in place and as an organisation, we place great emphasis on services which provide mental health support early on, before someone reaches crisis point.
Whatever someone may be going through, suicide is not the only option and there is help available across Essex. We remain as committed as ever to working with partners to reduce the stigma around talking about suicide and to ensuring that people get the support they need, when and where they need it.
If someone is in an urgent and life-threatening situation, dial 999 immediately.
Further information, advice and local services that can support children, young people and adult's mental health are available across Essex.