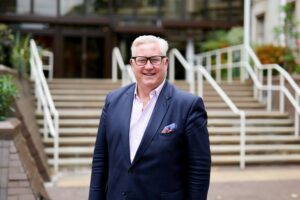 A couple of weeks ago I presented 'Everyone's Essex' to my fellow county councillors, which is my plan for Essex's future. It's a bold new blueprint which outlines the purpose and role of local government, as well as our ambitions for the county.
As an administration, I am determined we hold ourselves to a higher standard – not just spending taxpayers' money wisely; not just delivering the excellent services on which many of our residents rely; but also changing people's lives and opening opportunity up to those who would otherwise be denied it. That is our Mission. That is the blueprint we are creating.
We want to renew the parts of our county that have suffered through the pandemic, close the inequality gaps that frustrate opportunity, and above all ignite ambition for the people and places we are privileged to represent.
There are undoubtedly challenges we will face because of the pandemic, but we want to tackle them head on. In this great county, the people of Essex have never been afraid to strike out and build new pathways to the future.
Everyone's Essex sets out 20 commitments we have made to residents and businesses, across four key areas: Economy, Environment, Health and Family.
We want to address unemployment in Essex, which is the highest it's been for 30 years. This will be achieved by building people's skills as well as working closer with Essex businesses to reduce the barriers for disadvantaged groups.
We're also committed to tackling health inequalities through addressing the conditions that can lead to poor health such as inadequate housing, poverty, economic insecurity, and low skills.
By halving Essex's greenhouse gas emissions over the next ten years, we will also achieve our aim of becoming carbon neutral by 2050. We will do this by speeding up the move to greener housing, transport and energy.
These are big commitments which require us to think different, do different, and be different.
I am passionate about serving the people of Essex and setting a standard that others will aspire to. We are re-imagining the role and reach of local government and creating a vision of what the future can be for us all, because this is Everyone's Essex.