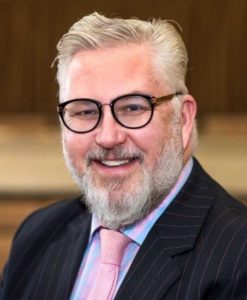 This week marked the end of the first 100 days of our new administration and what a first few months it has been - not only for us as a Cabinet, but also the residents and businesses of Essex.
We have seen a lot of change over the last 100 days as the country has emerged from national Covid-19 restrictions. We have also seen a lot of change here in Essex as myself and my fellow Cabinet Members have come together to address the areas we know mean the most to the people who live and work in the county.
I was very clear when I took over as Leader of the County Council in May that there were things we would prioritise as a Cabinet. I spoke about our guiding principles of 'Renewal, Equality and Ambition' at the time and these themes are still as relevant today. However, I was also clear that these aren't just words and that we will be defined as a Cabinet by our actions. I'm proud to say that the progress we have seen over the past 100 days, in all areas of the council, has only served to demonstrate this. We had a strong legacy to build on at the start of the 100 days, but we have not been complacent.
Our plans to address climate change, increase support for Essex businesses and improve technology for those living in isolation, are just some of the key activities that have been rolled out and which are already improving the lives of residents. These, and the breadth of other work that has happened over the past 100 days, should be a clear message to the people of Essex that we are committed to supporting their wellbeing now and in the future.
I view the past 100 days as very much a down-payment on the progress and activity that is to come over the coming years. This is just the beginning of our longer-term commitments and we will shortly be outlining our progress, achievements and plans for the future in 'Everyone's Essex: the plan for Essex'.
It's been a tremendous first 100 days and we have roughly 14 more '100 days' to go before the next elections. I look forward to continuing our work together as a Cabinet for the good of Essex.