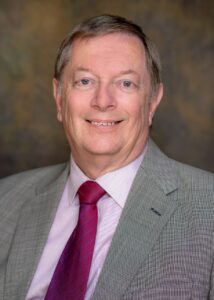 This has been an exciting year for Love Essex as the team celebrated the 10-year anniversary of their WasteBusters volunteer scheme. As with so many activities over the last 18 months, Covid-19 and lockdown restrictions meant that our celebrations were held online rather than in person, but we were still able to celebrate the achievements of our dedicated volunteers.
Thanks to these volunteers over 3,500 Essex babies have been raised in cloth nappies, preventing over 3,500 tonnes of dirty nappies going to landfill. Over 14,000 Essex residents have bought subsidised compost bins to reduce their garden and food waste. Tens of thousands of residents have also learned simple and effective ways to waste less and save money thanks to conversations with volunteers at Love Essex roadshow events.
I am especially proud of our hardworking volunteers as the WasteBusters scheme was originally planned to last one year. I don't think any of our volunteers or officers would have imagined the scheme creating such a positive legacy over an entire decade.
However, as the world has changed over the last 18-months, we have realised that we need to improve our volunteer scheme to make sure we can keep engaging with volunteers, whatever Covid-19 may throw our way, while finding ways to engage with new audiences. With that in mind I am excited to announce the launch of our new volunteer scheme – Love Essex Champions.
Love Essex Champions is a community of people who care about helping Essex residents to waste less, recycle more, and make small changes to save the planet. As a Love Essex Champion, you'll have access to a range of fun challenges each month which could include anything from sharing on social media, creating short films, chatting with your friends and neighbours, or attending talks and events.
Love Essex Champions differ from other volunteering opportunities as the scheme has a focus on linking people and ideas through a dedicated and supportive Facebook group. At present the focus is on 'micro-volunteering' that you can take part in in your own time and your own community, with training and social opportunities both online and in person.
More information is available on the Love Essex website, or you can visit the Facebook group to join the scheme.
I'm sure you will join me in wishing Love Essex Champions the best of luck and I look forward to supporting residents with reducing their waste over the next 10 years and beyond.