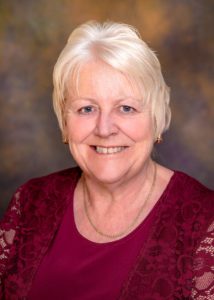 I'm sure we can all remember when a child in our family started Primary School and there might even be some people who remember their own first day. Moving from pre-school or nursery to Reception is a huge milestone and a time full of excitement, nerves and anticipation about what's to come.
Starting Reception is not just a significant point in everyone's lives, it is also the beginning of our formal education journey and hopefully a life-long love of learning. In Essex, we are committed to ensuring all children get the best start in life and this begins in their early years, when they are exposed to so many new experiences, sights and sounds.
These new experiences are so important for young children. However, there is no set way for children to learn and no right way for them to be 'ready' for school. Every child is different and their experience of primary school will be different. The best thing we can do as a Local Authority and early education system is to help them build confidence, independence and resilience, so that they are happy and excited to embrace new experiences.
In Essex, we also run the Talk, Listen, Cuddle campaign which helps parents, carers and families support young children to develop their language and communication skills through playful learning at home. Playing together is a great chance for parents and carers to take on a responsive role and actively comment on what is happening, acknowledge their child's thoughts and show interest in their play. Learning can include things such as role play or imaginative play, as well as playing with things like Lego or Play-doh. It can also be easily incorporated as part of everyday experiences, such as going for walks or shopping at the supermarket – any place where they might hear a new word or experience something they wouldn't at home.
This summer, the Talk, Listen, Cuddle team has been sharing tips and resources on their Facebook page to help families prepare for this next step in their child's life. I would like to wish all the children starting Reception this year the very best of luck. I know our primary school colleagues across the county will be looking forward to welcoming their new classes come September and will be on hand to help any children, parents or carers who are a little apprehensive about taking this big step.