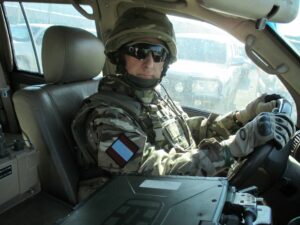 A blog by ECC's Armed Forces Champion, Cllr Derrick Louis
Tomorrow marks Armed Forces Day, an occasion I am always happy to welcome when it comes around each year.
As a military man myself and having served my country in the British Army for over 30 years; both at home and overseas, this is always an extra special day for me.
It gives me the opportunity to reflect on my time with the Army and remember fondly the servicemen and servicewomen I have served alongside.
It's also a day for recognition and saying thank you to the whole armed forces community for the sacrifices and contributions made.
As ECC's 'Armed Forces Champion', I am proud to support our Armed Forces communities in Essex through the Essex Armed Forces Community Covenant and the Essex Civil Military Partnership Board. We work with partners and military representatives to find out what issues, challenges and disadvantages are suffered by armed forces personnel and work on ways to tackle these.
We know one of the biggest issues within the military community is Mental Health,  and I am delighted to announce that in the coming months the Covenant will launch the Veterans Mental Health Programme, an online project aimed at raising community awareness of the needs of military personnel, veterans and their families.
This is just one of our initiatives aimed at improving the lives of our armed forces communities, something we remain committed to.
So lastly, thank you to all those within the Essex Armed Forces community, we appreciate all you do.
The 'Veterans Mental Health Programme' will be able to be accessed via the dedicated Facebook page.