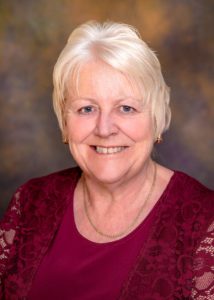 A blog from Cllr Beverley Egan, Cabinet Member for Children's Services and Early Years
Last month I was delighted to have been appointed to ECC's Cabinet, where I will be responsible for Children's Services and Early Years.
I am really grateful to have been given this opportunity and am committed to making sure every child in Essex gets the best possible start in life and has access to the support, skills and resources to help them flourish.
I am finding my feet in my new role, but I have very much enjoyed meeting employees and teams across the organisation who are responsible for keeping the county's children safe, healthy, educated, and fulfilled.
This week in particular I have been humbled to learn more about the amazing and selfless children and young people in the county who, in many cases, sacrifice parts of their childhoods to care for members of their family.
Whether this is due to illness, disability, alcohol or drugs, although rewarding, it can also be especially hard for young people. It may make things more difficult at school and it might mean that young carers don't have time to go out with friends, do homework, or do things that their peers do.
We are so proud of the young carers in our county and remain committed to supporting them through the Essex Young Carers Service. As it's Carers Week, I'd also like to thank the key workers part of this service, who take care of the young carers while they take care of others.
I look forward to embarking on this journey and will of course keep you posted along the way.
To find out more about the Young Carers Service or for support visit our website.