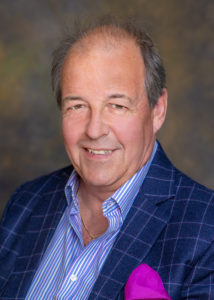 A blog from Cllr John Spence, Cabinet Member for Health and Adult Social Care

From volunteers...

I visited Danbury Medical Centre to thank the volunteers there and, with them, all Covid-19 volunteers across Essex. The scale and sustained levels of support are breathtaking.
Danbury Volunteers deserve special mention. Early in the Covid-19 pandemic, they cared for shielding families; with over 200 volunteers from the village, they are not only covering the Danbury centre - with over 50 volunteers for each shift - but other centres as well. They are now looking to branch out into afternoon teas for those lonely and socially isolated people they have identified. I have been delighted to provide financial support for them from my Locality Fund allocation and look forward to doing so again.
...to carers

When does a loving parent, partner, child, relative or friend move from providing care that comes as part of that role to being a carer? That grey issue, allied with the multiplicity of ways in which care is given, makes that carers population very nebulous.
For me, the divide is crossed when caring responsibility becomes intense and/or takes over a large part of the individual's life. We know there are many tens of thousands of people across Essex selflessly giving of themselves. We equally know we need to improve the quality and targeting of the support that we as a County Council provide for them, and that will be one of my key ambitions over the coming four years.
Thanks to all carers across Essex and beyond; the world simply could not function without you.
To hear more from Cllr Spence and to find out about the support available across Essex if you are an unpaid carer, visit our website.