A blog from Cllr Tony Ball, Cabinet Member for Education Excellence, Skills and Training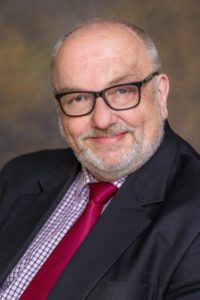 I come into my new role as Cabinet Member for Education Excellence, Skills and training from a realistic starting point. Realistic, at the scale of the challenges we face in supporting not only the education sector to recover as we emerge from the pandemic, but also in restoring the aspirations and confidence of children and young people across Essex. It's a huge challenge.
Pupils and education colleagues have demonstrated an incredible amount of resilience over the past 15 months. Not only have they experienced disrupted learning, they have also missed out on extra-curricular activities, lost important social connections and for many, vital emotional wellbeing support as well. We know that for some vulnerable children and young people and those with Special Education Needs and/or Disabilities (SEND), the effects of the past year will also be felt more greatly.
I can say with conviction that I am already extremely proud of the collective desire across Essex to address this. In February, we announced an independent Education Task Force, including representatives from across the education sector in Essex, as well as an investment of £1.5million to focus on education recovery and children's mental health. The Task Force is headed up by strong leadership from Roy Blatchford CBE who brings with him his extensive experience from across the education sector, both in the UK and internationally.
The first meeting of the Task Force took place recently and what was clear was that there is not only an ambition to help the sector recover, but to go even further in achieving bright futures for every child. After an incredibly difficult year, this meeting marked an important turning point and I am pleased to say we are looking ahead to the future with hope and optimism. We are committed to achieving the best possible outcomes, ensuring young people's individual needs are met and that educational inequalities are removed.
However, our ambitions do not stop there. We are not only seeking to support the sector on a local level, but also to effect change at a national level. We know that education recovery is a priority of central government although I, like I am sure others were, was especially disappointed to hear of the recent news of Sir Kevan Collins' resignation. This is a clear representation of the scale of the challenges faced the sector and I am eager to work with ministers to help develop and shape new ways of working for the benefit of all children and young people.
So, while realism characterises the start of this work, I also come to it with confidence. I know that by working with Roy and partners across the sector we can ensure Essex is at the forefront of shaping national policy and that we achieve our vision for every child and young person. I look forward to seeing our plans evolve over the coming months and updating you on our progress.