A blog from Cllr Louise McKinlay, Essex County Council's Deputy Leader and Cabinet Member for Community, Equality, Partnerships and Performance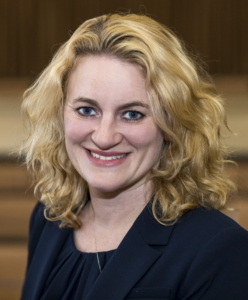 I can't think of a more fitting theme for this year's Volunteers' Week than 'a time to say thanks'. If ever there was a more pertinent year to say thank you to our volunteers, it has been the last one. Nobody could have predicted the things we would go through as a county and a country and yet the one thing that has never faltered throughout was people's dedication to supporting other. Their selflessness has really made a difference and has literally helped to keep people safe.
While we had an incredible existing network of volunteers across the county, the pandemic saw thousands more people step up and come together in a way we could have never imagined. People from all walks of life in Essex put aside their own worries and concerns to come together and provide support, either officially through a council initiative or unofficially within their communities. The Essex Wellbeing Service alone recruited more than 7,000 new volunteers, with around half still active to this day.
However, we haven't just seen an increase in numbers during the pandemic, but also in our understanding and appreciation of the selfless acts and initiatives that were either already happening in our communities or which were quickly put in place.
From the support that's been happening on our own doorsteps, the volunteers who run food banks or collect prescriptions for vulnerable people, to the volunteers supporting frontline staff in our vaccination centres and those assisting with testing efforts, volunteers are embedded in every aspect of our communities and for lots of us still, our daily lives.
I want to give every single person who has volunteered not only my thanks, but the recognition they deserve. I hope they take the time this week to really reflect on the effect that their actions have had and continue to have as they selflessly support people through what has been a very difficult and dark year.
We're now looking to build on the amazing efforts of our volunteers and the voluntary sector in Essex. As we emerge from the pandemic, we will see new issues and circumstances arise – people who would not have been considered vulnerable before are very much in need of our support now. It's vital that we are there to provide this. We have a real opportunity to expand on what our volunteers have achieved so far and celebrate the lasting impact that every single one of them has had.
If you are interested in volunteering in Essex, please contact Essex Wellbeing Service on 0300 303 9988.