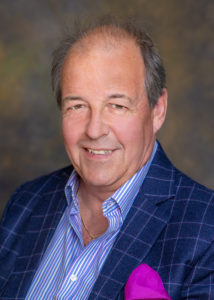 I often say it is a privilege to serve as Essex County Council cabinet member for Health and Adult Social Care. In my role I hear stories of how our staff change lives for the better every single day through their hard-work and dedication.
To see the efforts of our staff recognised last week with two prestigious awards filled me with an enormous amount of pride. There are few higher accolades for the council to receive than to be named Social Work Employer of the Year at the national Social Work Awards. It is a huge honour and shows how highly our Adult Social Care and Children & Families services are regarded by those who know the industry best.
More good news followed when it was announced our social worker Melanie Noel had won Adult Social Worker of the Year at the virtual awards ceremony.
Social work is a challenging and diverse profession and is sometimes misunderstood. However, spend just five minutes talking to Melanie about why she does her job and she'll convince you how rewarding it is. Melanie is a fantastic advocate for social care - she's passionate, dedicated, knowledgeable and caring – just like all of our social care staff.
We don't hear enough about the incredible work of social workers, but these awards give us a chance really to celebrate it and shout about it. It is so important that we recognise the hard work and positive impact that they have on the lives of vulnerable children, families and adults. For Essex County Council to be recognised as Social Work Employer of the Year is recognition of the high regard we place on those who do the job.
In social care our staff really are our biggest asset. Winning these awards, particularly in a year when we've faced such exceptional challenges during Covid, feels very special. Thank you to every single person who has contributed to this success. We know how hard our staff work in ever-changing circumstances and we don't take it for granted.
A short but heart-felt tribute to our wonderful social workers can be seen in the short video below.