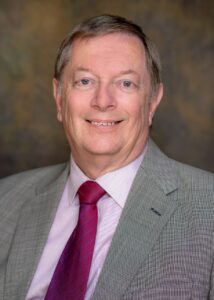 Did you know that more than two million pieces of litter are dropped every day in the UK? A shocking statistic, but unfortunately a reality. Not only is it unsightly, but even the smallest bit of litter can cause issues, including harming local wildlife and damaging the environment.
Our unique green spaces have always been a special feature of Essex. However, since the first lockdown last year, they have been increasingly important to many of us. Being freely available, they provide the invaluable opportunity to get outside in the fresh air and to reconnect with nature, which as we know is so important to maintaining our mental health and wellbeing. We have a dedicated team of park rangers and other colleagues who work hard to look after our green spaces. However, we all need to make sure we do our bit so that we can continue to enjoy and benefit from them.
As part of our efforts, I am pleased to announce that we have launched a new anti-litter campaign - 'Love it here? Don't leave it here!' - alongside the Cleaner Essex Group. The campaign is aimed at encouraging people not to drop litter and to help protect our parks and the wildlife that call them home. It will run throughout the summer and banners will be displayed to remind people to dispose of their rubbish appropriately, including taking it home if public bins are full, rather than dropping it on the floor.
Initiatives like this are something we are already seen across the world and notably at this year's Olympics in Japan, where sustainability has been a key theme. The general public took part in a project to collect used plastic and plastic marine debris, which was recycled to produce the winner's podium. This is the first time the podium has been made from recycled plastic in Olympic and Paralympic history. It is also an easy and positive example of how we can all come together to improve where we live, while being creative in how we recycle and re-use materials.
Protecting the environment and ensuring Essex remains a great place to live and work is a priority for the county council, but everyone can do their bit. Our parks and green spaces belong to the people of Essex. Find out more about the easy ways you can reduce plastic litter and ensure our beautiful county remains a place to be proud of.